Set off for an adventure on the roads of the Auvergne, to discover some iconic Cantal destinations.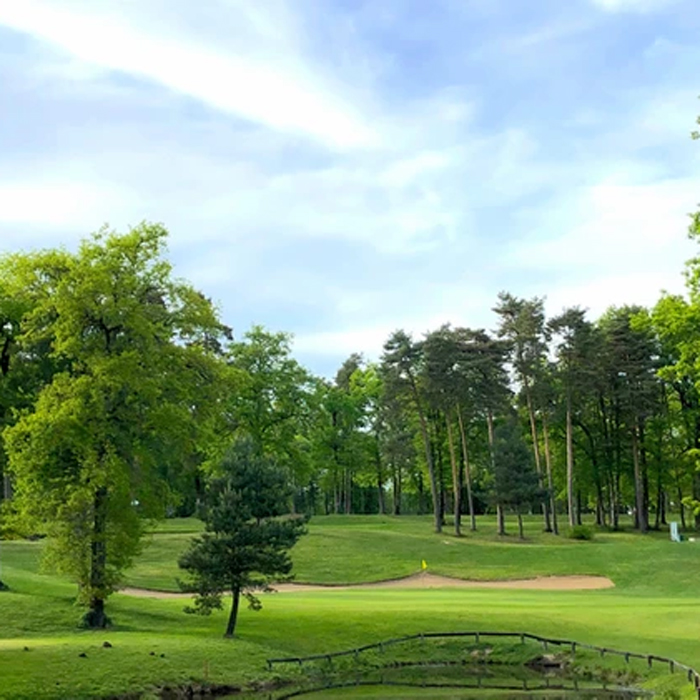 Golf de Haute Auvergne
35 min
This golf course, in the heart of the Monts du Cantal, is rated three-stars.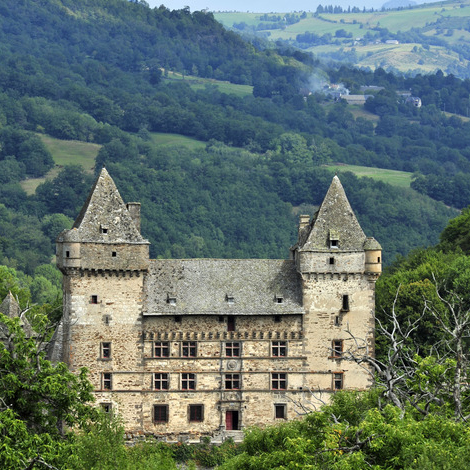 Château de Messilhac
10 min
Visit this once-fortified château (built in the 13th and 16th centuries) in the heart of the Carladès area, and enjoy a surprising vantage-point.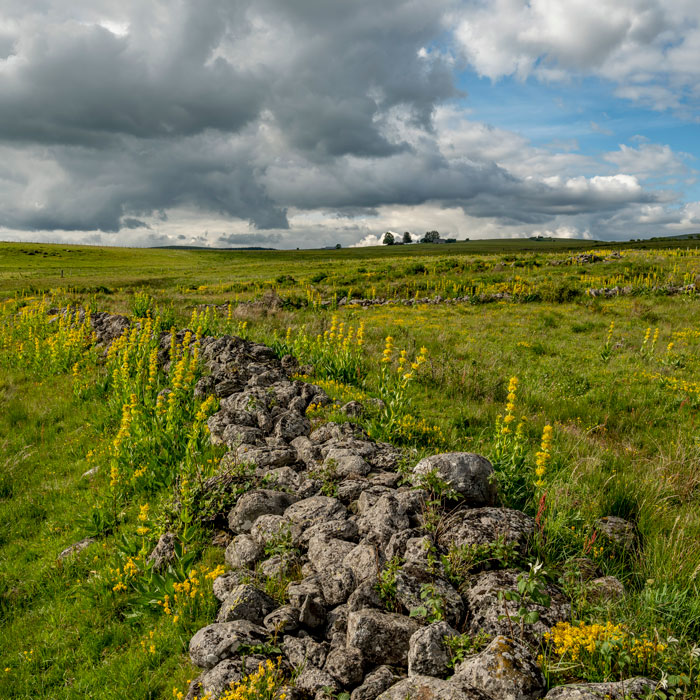 Eglise de Pailherols
 10 min
A listed monument worth discovering, in a village – Pailherols – that is nicknamed "the little Lourdes".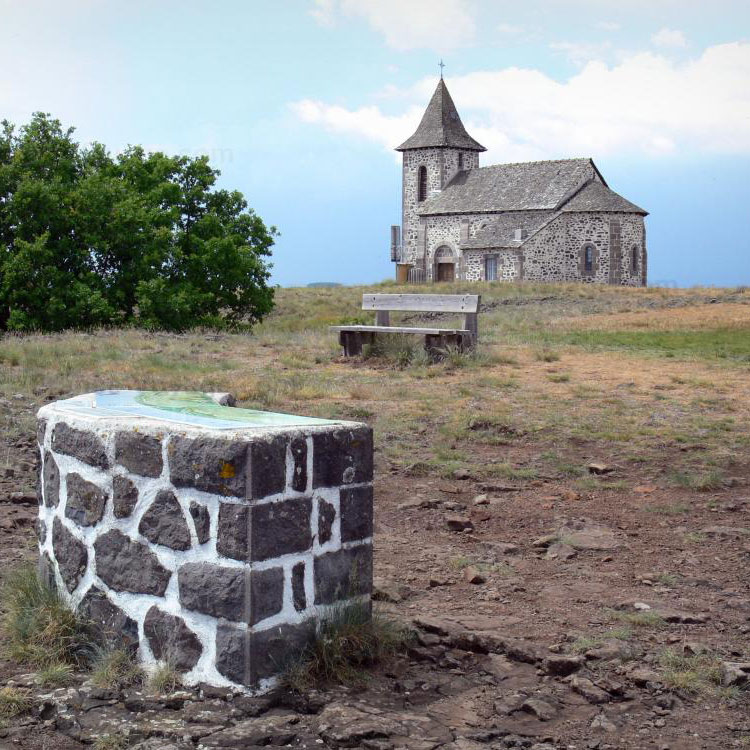 This exposed basalt hilltop offers exceptional panoramic views of the Monts du Cantal and the Monts de l'Aubrac.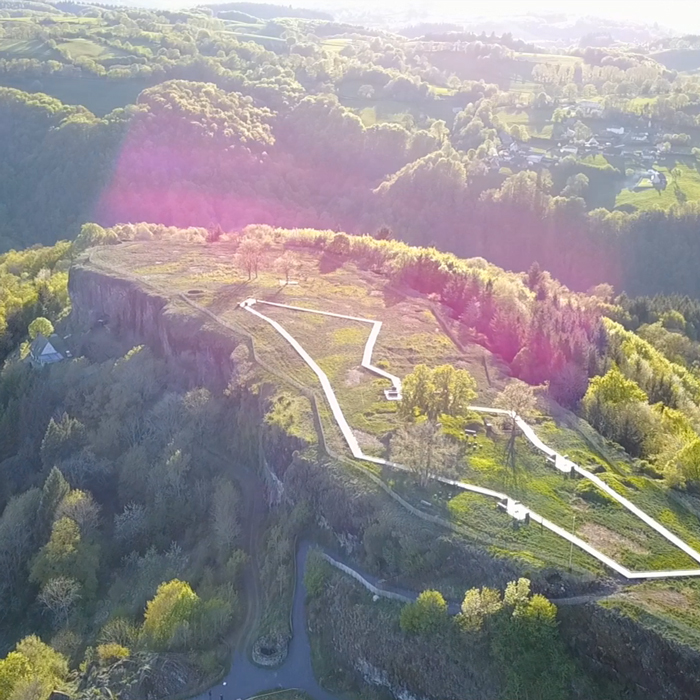 Once upon a time, Carlat fortress stood atop this rock. Enjoy an immersive virtual-reality experience (screen, headset and app).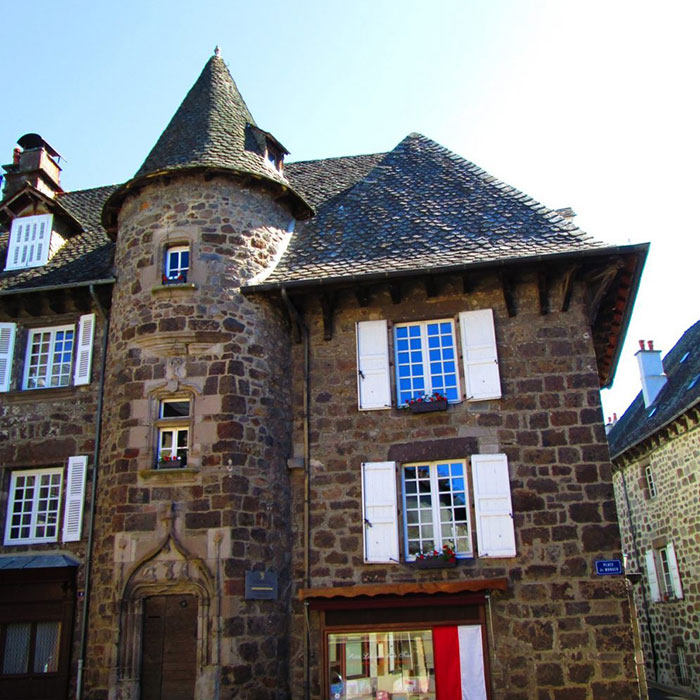 Nestled in Cère Valley, Vic-sur-Cère was once a spa resort overseen by the Princes of Monaco.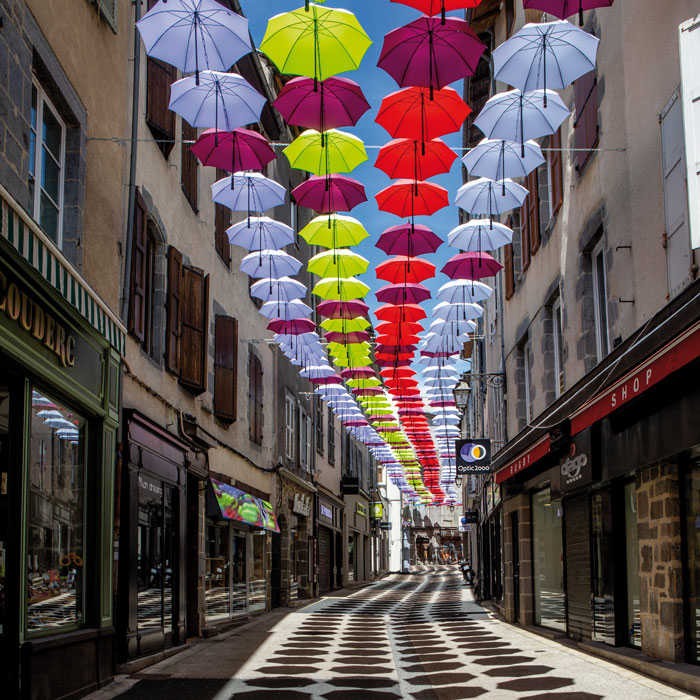 At the foot of the Monts du Cantal, explore the Cantal's capital and its rich heritage.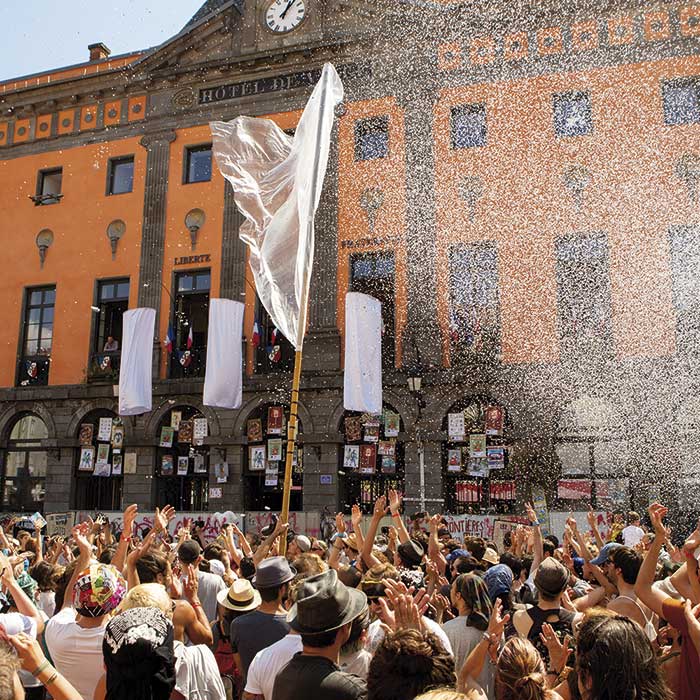 International street theatre festival in Aurillac  
Next edition: August 2021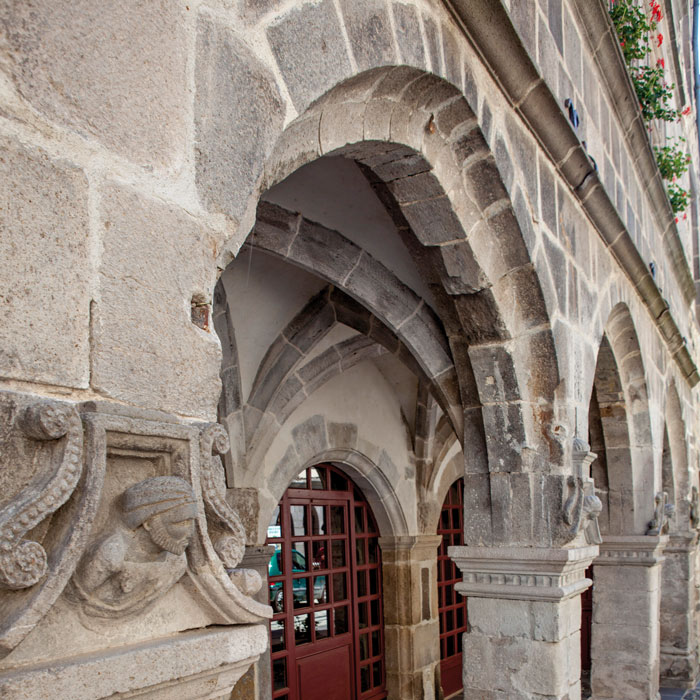 This must-visit medieval town is the former stronghold of the Princes of Monaco.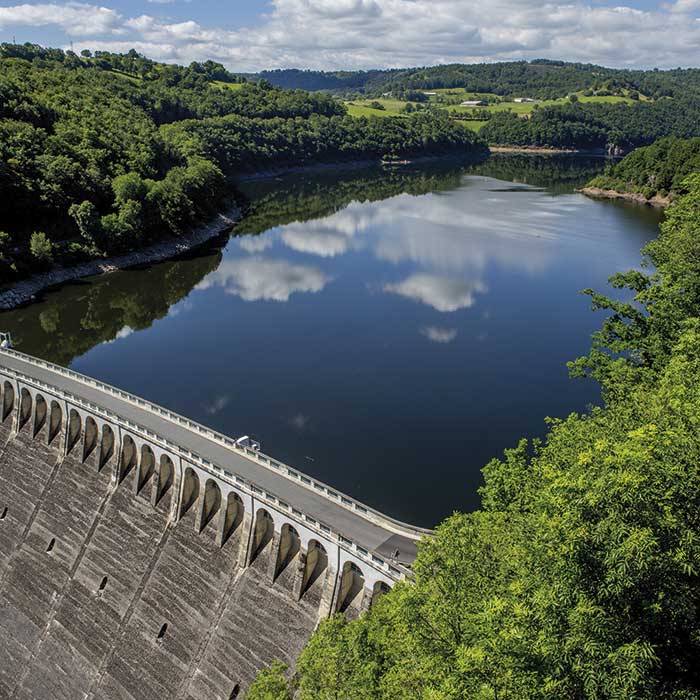 Behold this dam (once Europe's largest) and the Laussac peninsula just upstream – great for water sports.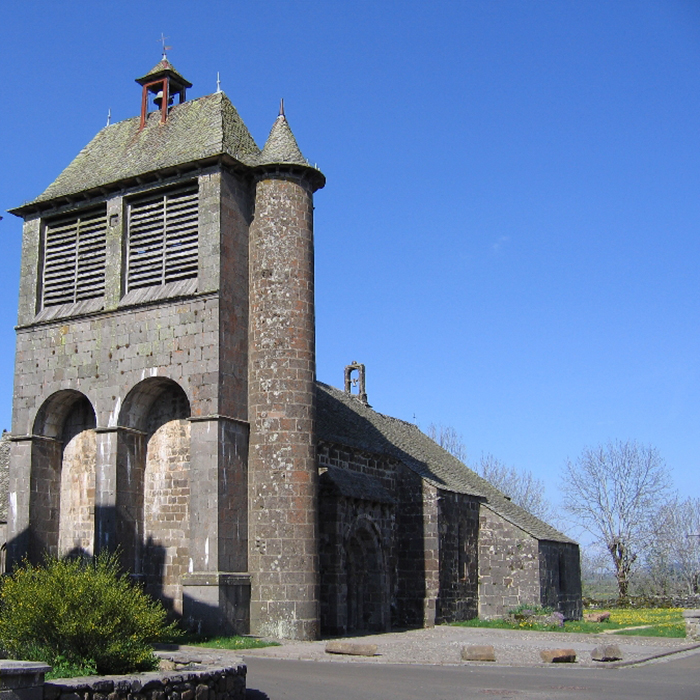 Église de Thérondels
20 min
L'église abrite le christ en bois sculpté XII° exposé au Quai Branly pour son exposition inaugurale.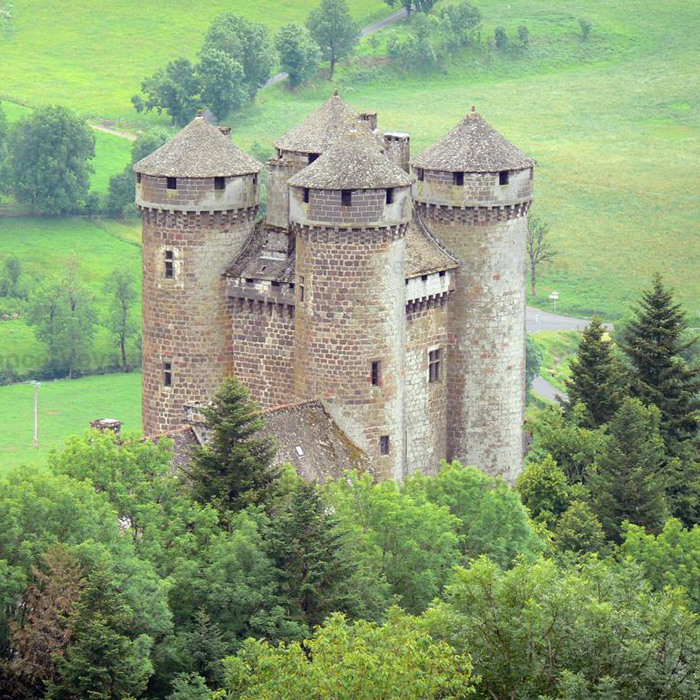 Tournemire and Château d'Anjony
1h
One of the Cantal's most beautiful villages is home to this medieval fortress, built in the 15th century.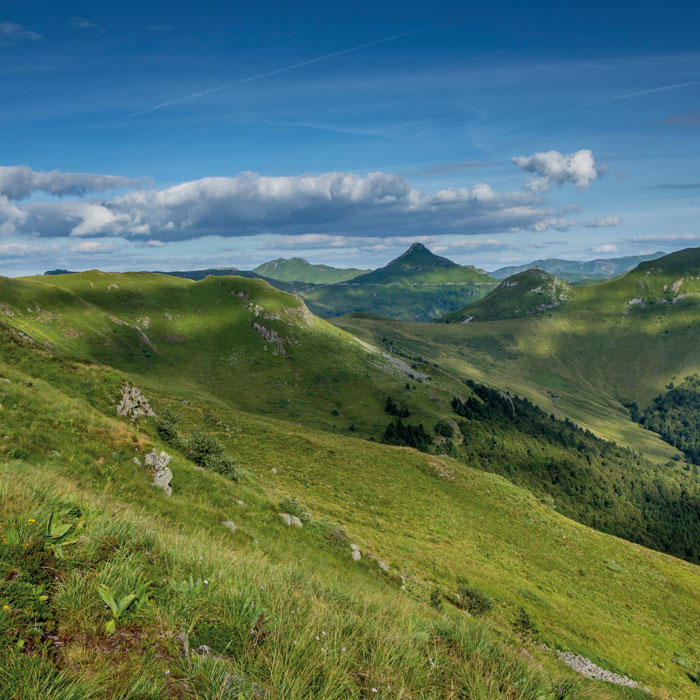 Nature enthusiasts will love roaming around this hill range in the Parc Régional des Volcans d'Auvergne.
Remnants of the extinct volcano include: Puy Mary (1,783m), Puy Chavaroche (1,739m), and Puy du Peyre-Arse (1,806m).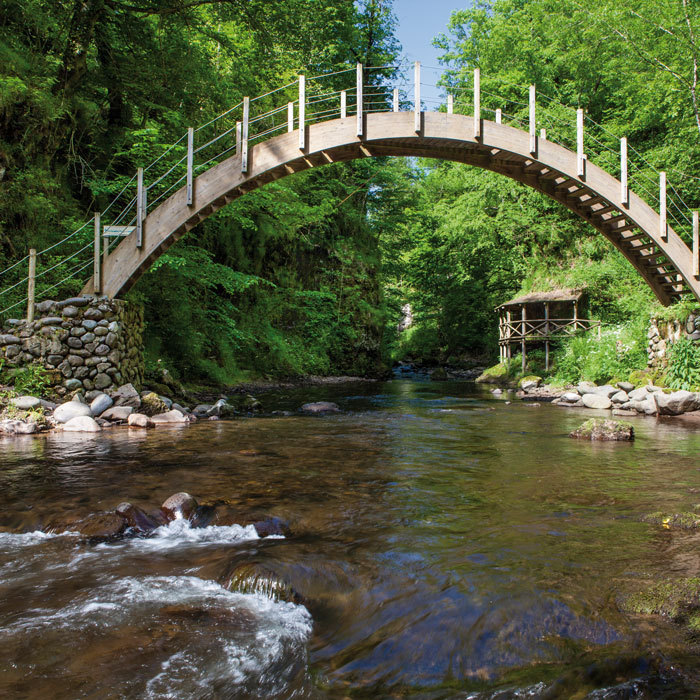 A magical spot: the riverside footpath through the gorge – amid rock faces and vegetation – is accessible to all.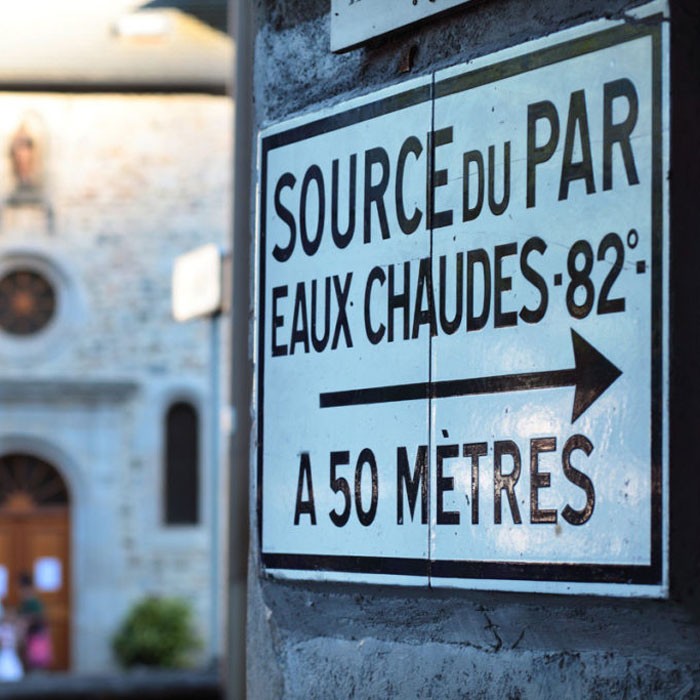 The only spa resort in the Cantal, nestled between the Monts du Cantal and the Plateau of Aubrac.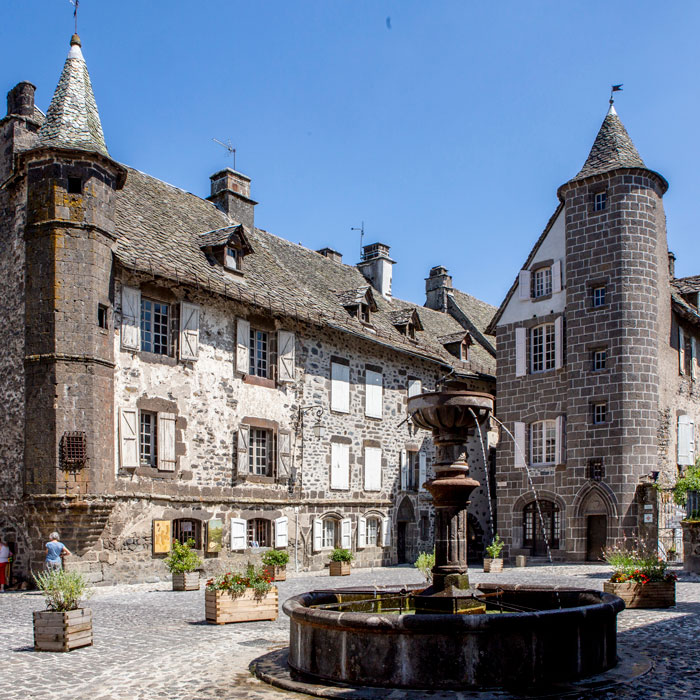 A medieval gem ranked among France's most beautiful villages / Les Plus Beaux Villages de France.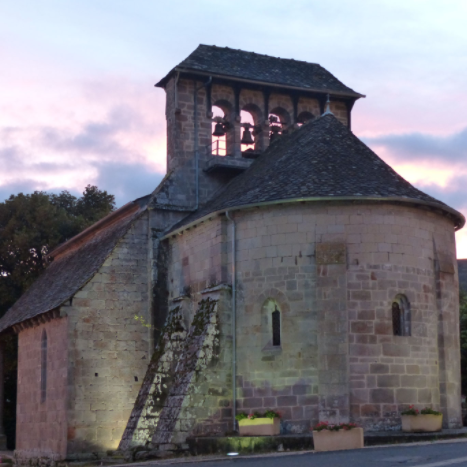 Eglise de Jou-sous-Monjou
10 min
this church is a gem of Romanesque art, with outstanding sculpted decorations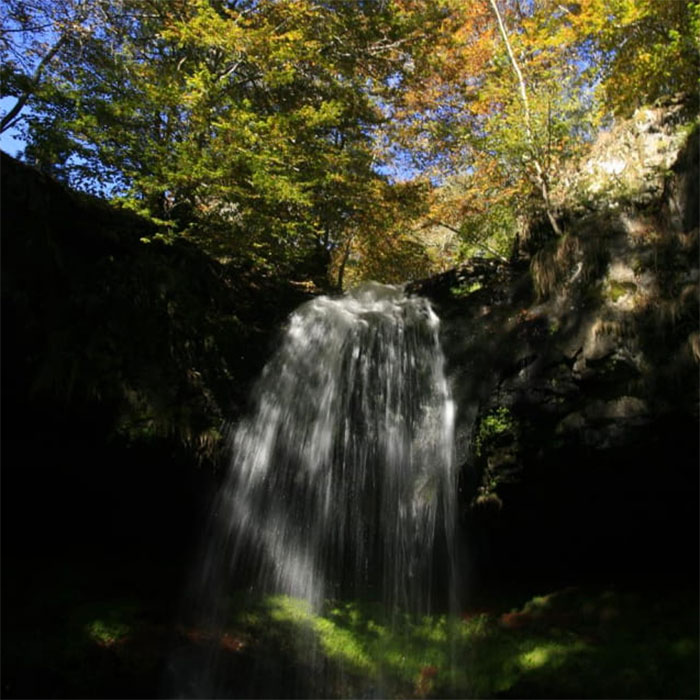 Located near the village of Malbo, this waterfall is on the River Siniq, which carves its way through the volcanic rock of the Auvergne.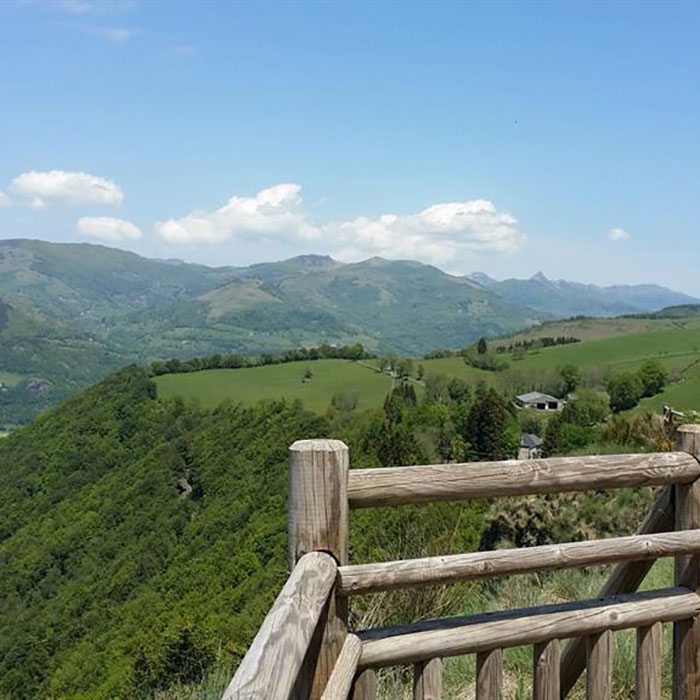 This rock, near the village of Saint-Clément, is a volcanic curiosity offering unbeatable views of the Cère Valley and the Monts du Cantal.
Addresses for local culinary treats
Take a free-wheeling drive around the Auvergne and Cantal cheese route: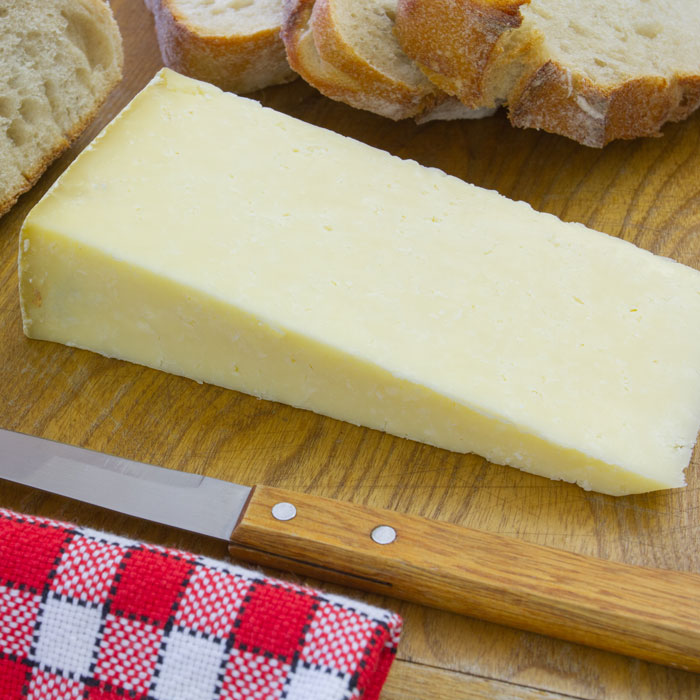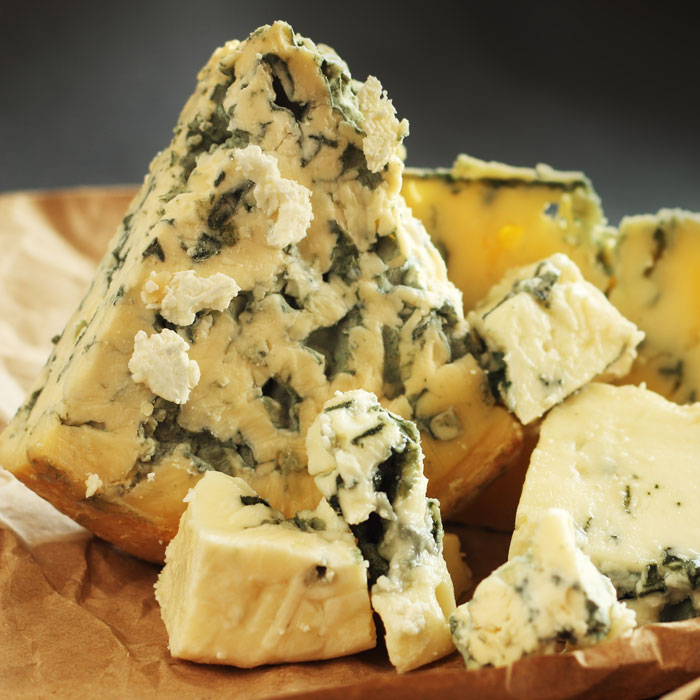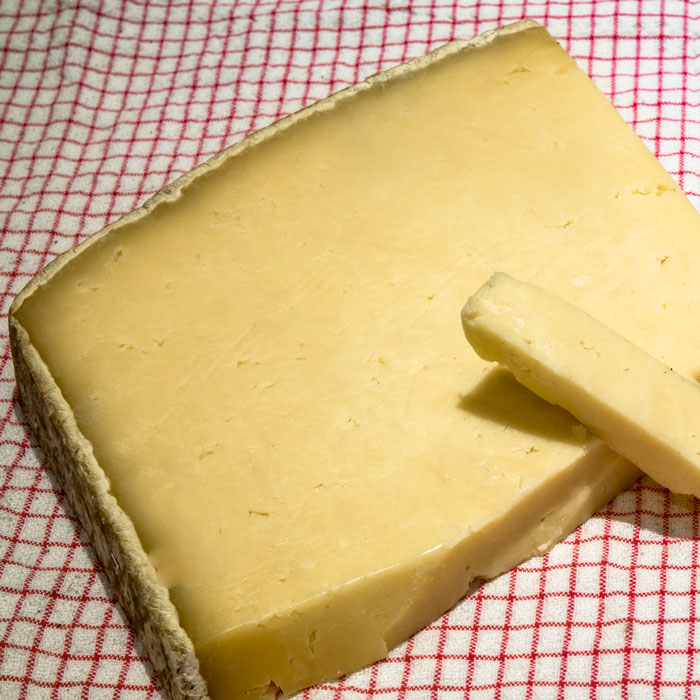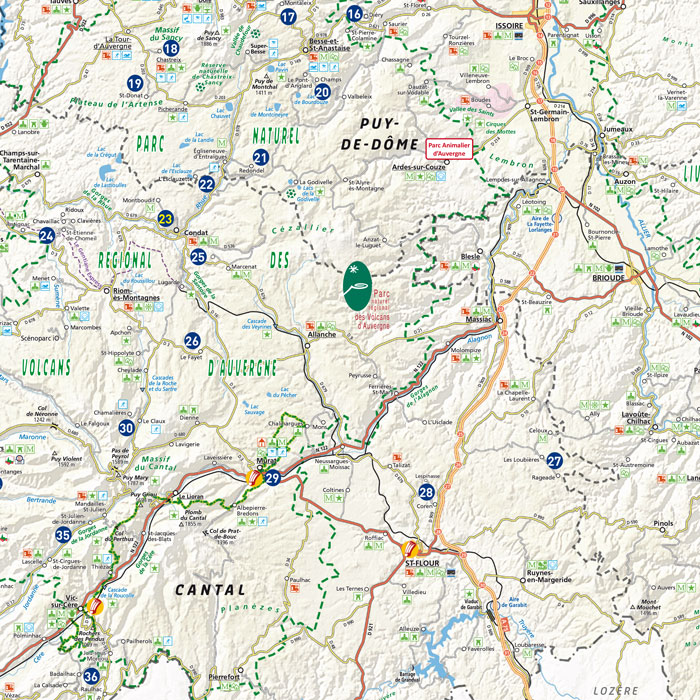 Download the cheese route map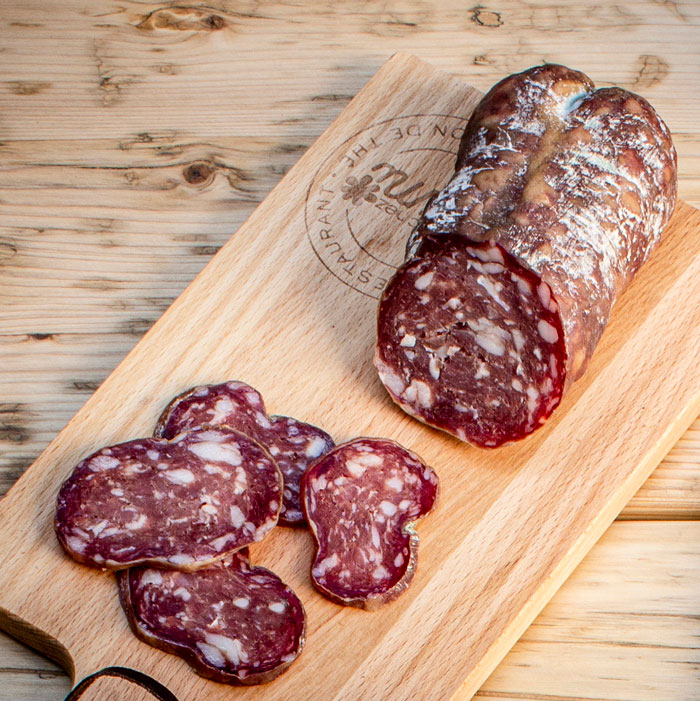 Butcher's and charcuterie shops
• Le Panier Gourmand – chez Mireille in Raulhac (Cantal)
• Maison Benechin Carlat (Cantal)
• Maison Grialouin Mur-de-Barrez (Aveyron)
• Maison Mas in Rouget (Cantal)
• Maison Laborie in Parlan (Cantal)
• Traiteur Puybasset in Mur-de-Barrez (Aveyron)
• Espace Carladez in Mur-de-Barrez (Aveyron)
• Bakery – Boulangerie–Pâtisserie Julhes
• Tobacconist, newsagent and post office – Delbouysse
• Garage (lead-free petrol and diesel fuel, repairs) – Cassant
• Two-star hotel – Auberge de Raulhac.
Walks departing from Chez Mimi
Here are some ideas for walks in the environs of Chez Mimi (links in French):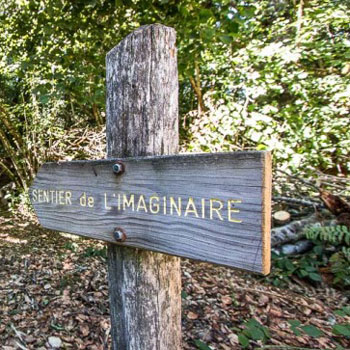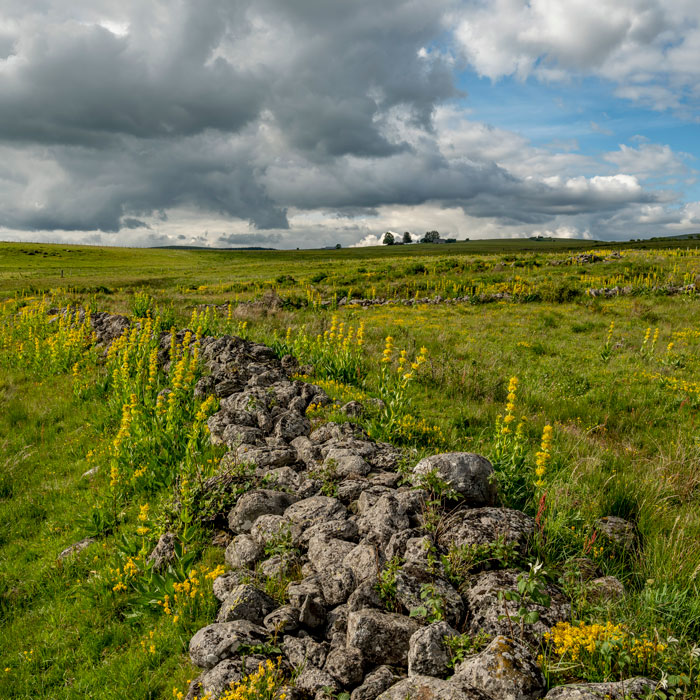 Randonnées dans le Carlades
By walk • By bike • On horseback